---
Who We Are
Quintas Renewable Energy Solutions Ltd is a private limited liability company specializing in Renewable Energy (Solar & Biomass) generation, Energy management and farm-gate Industrial cluster development. The company was founded by Dr. Omotayo Dairo in 2009.

The company manufactures Power inverters, fabricate simple agro processing machinery to process farm gate produce beyond primary raw material levels, Top-lit updraft gasifiers (TLUD), Updraft gasifiers with embedded combustors for efficient biomass energy utilisation, water in tube boilers to generate steam at varied volumes and pressures, and steam turbines of different power out for mechanical and electrical energy generation. These products are geared towards Farm gate Industrial processing and rural development.

Quintas runs a unique business model of manufacturing, deployment of equipment to self owned farm gate industrial setups to provide services and earn returns through barter trade, direct sales of manufactured equipment that does industrial processing of food, sales from our showroom and through distributors/partners.
---
To use the simplest, cheapest and most efficient technologies to provide solutions to the energy needs of our clients.
---
To provide comfort where man lives, work and play, using the best engineering practices to harness, manage; distribute renewable and other energy forms.
---
We are built to deliver and optimize our operation processes, to meet the needs and desires of our clients. Our timelines and production processes are always kept in focus.
We are constantly innovating, with increased productivity and improved comfort of our clients at the base of our cogitation.
Quintas derives its meaning from the Latin word QUINTUS which means excellence. As our name portrays, we strive each day to make all our products excellent and futuristic.
We find a beautiful balance between work and play. We also bring this into business relationships as well.
We are driven by the desire to not just achieve excellence, but to create products and services that are easy to use and relevant to our target consumers.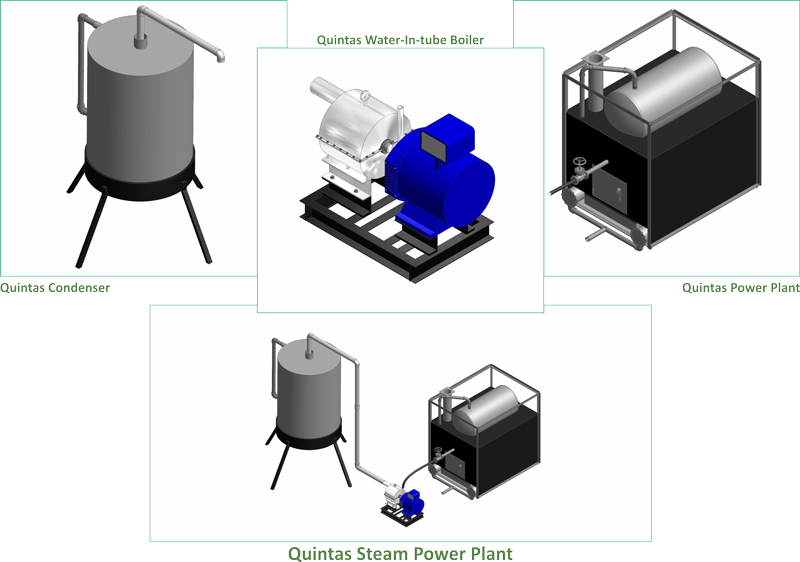 Global Investments In Renewable Energy In The Last One Decade
Global investment in renewable energy was about $40b in 2004. This has grown up to $254b (Two hundred and fifty four Billion USD) in 2013 (635% increase). According to data released by Bloomberg, New Energy Finance (BNEF) in January 2014, this figure is expected to double in 2020, and the 2020 figure is expected to double again in 2030 to hit a gross Global investment of over $1Trillion USD.
Africa's share in renewable energy investment was $211m in 2004. In 2013 Africa's total investment climbed to $4.3b, with South Africa having 28 of the 34 major renewable energy projects in the continent.
The world energy consumption in 2010 was 153,546terawatt-hour, (TWh, and 1 terawatt-hour = 1 million kilowatt-hours) with Africa consuming only 4,606TWh, which is just 3% of global consumption. Since there is direct correlation between energy consumption and GDP, it is no surprise that Africa contributed only 3.1% to global GDP in 2010.
It took several hundreds of millions of years for nature to accumulate the Petroleum, Natural Gas and Coal that are the main sources of energy to the world today. From the present consumption rate and data on the quantum of these energy sources thus far established, (global mineral reserve) Petroleum will be exhausted in 35years, Natural Gas in 150years and coal in 400years.
From the facts enumerated above, it is easy to infer that the development of the renewable energy industry is an unavoidable path for the survival of Africa and mitigation of the disasters that may accompany Global climate change.
1
The Climatology Department of the World Bank named us as one of the ten inventors in the world in 2009, whose works could cause significant reduction in global carbon emission, (www.infodev.org)
2
The World Economic Forum named us along with 30 other inventors from five continents of the world as "Technology Pioneers" for 2011 (www.weforum.org/techpioneers)
3
We are one of the winners of the BoI/UNDP Access to Renewable Energy Challenge in Nigeria in 2012.
4
We are one of the winners in Nigeria, in the USADF Power Africa Off-Grid Energy Challenge for 2014.
5
Winner, 2014 Best Renewable Energy project award by West Africa Power Industry. (www.wapicforum.com)
6
Chairman, Centre for Renewable Energy Technology, Federal University of Technology, Akure
7
Member, Akure Chamber of Commerce, Industries, Mining and Agriculture (ACCIMA)
8
Member, National Association of Small Scale Industrialists (NASSI)
9
Member, Nigeria and Global Alliance for Clean Cookstoves